In the ever-evolving world of hairstyling, trends come and go like seasons. And one trend that has been causing a stir in the stylist community is the so-called "hush cut." This versatile and effortlessly chic style has taken inspiration from its origins in Korea and found its way into the hearts of celebrities like Billie Eilish and Rihanna. If you're ready to embrace layers, balance style and length and create that sought-after lived-in look, read on as we unveil everything you need to know about the trendy hush cut. We'll also discuss professional hair care products for achieving and maintaining this look. 
The Origin Story
The hush cut emerged as a Korean sensation, showcasing medium to long layers and wispy bangs. It's all about subtlety and sophistication, giving your clients an effortless charm that's perfect for any occasion. The name "hush cut" itself exudes an air of mystery, inviting clients to hush their worries and embrace this flattering style.
The Hush Cut's Versatility
The hush cut adapts beautifully to various hair types, including straight, wavy and curly. It's equally flattering for all face shapes, from oval to square to heart-shaped. This versatility makes it a go-to choice for clients looking to make a statement. This style is also easy to dress up or down, making it suitable for any occasion.
Tools of the Trade
Mastering the hush cut requires not only skill but also the right tools:
Quality Haircutting Shears:

Invest in sharp, precise shears that are comfortable to hold. These are essential for creating seamless layers.

Thinning Shears:

Keep thinning shears on hand to add extra softness to the layers.

Trusty Comb:

A good comb is your ally for precision and balance.
Client Consultation
Understanding your client's lifestyle and preferences is crucial when discussing any cut, including the hush cut. Are they looking for a low-maintenance style? Do they prefer a bold or subtle look? Tailoring your approach and discussing options with your clients ensures a satisfying experience that keeps them coming back.
The Technique: Crafting the Perfect Hush Cut
Now, let's get to the good stuff — the technique behind the hush cut. Mastering this technique is essential in setting yourself up to create this in-demand style for your clients. If you have a client who is asking for a hush cut, here's how to do it:
Sectioning:

Begin by dividing the hair into distinct sections. Start from the crown and work your way down, ensuring each section is manageable. This systematic approach ensures balance and precision in your layering.

Point Cutting:

The hush cut owes much of its charm to point cutting. Use sharp haircutting shears to cut hair strands at varying lengths. This technique avoids blunt, straight lines and creates soft, natural-looking layers that add a sense of movement to the hair.

Wispy Bangs:

One of the hallmarks of the hush cut is its wispy bangs. Achieving this effect requires delicate, precise point cutting near the front sections of the hair. These face-framing layers should blend seamlessly into the overall style.

Feathering:

Feathering is the secret to ensuring a smooth transition between layers. By gently tapering the edges of the layers, you can eliminate harsh lines and maintain that effortlessly lived-in appearance.

Styling:

To complete the hush cut,

introduce your clients to salon styling products

like professional hair spray and texturizing spray. These products help maintain the style but can also help improve hair health. Recommend specific products suited to the hush cut to help clients recreate the style at home.
Maintaining the Look
Advise your clients on proper care to keep their hush cut looking its best. Regular trims are essential for maintaining the layers' integrity and prevent split ends. Suggest a suitable shampoo and conditioner to enhance the hair's texture and volume, keeping it vibrant and healthy.
Creative Styling Options
While the hush cut is a statement in itself, you can further elevate it by exploring creative styling options. Add loose curls for a romantic touch, or straighten for a sleek, sophisticated look. Accessorize with hair pins, headbands or scarves to suit any occasion. 
Elevating the Hush Cut with Professional Salon Products
Leverage the power of salon styling products to take your clients' hush cuts to the next level. Professional-grade products can significantly enhance the quality of the style and its longevity, so be sure to discuss their benefits with your clients. Here are some key products that are perfect for anyone who has this type of haircut:
Volumizing Mousse:

Volumizing mousse works wonders for clients seeking added volume and texture. Apply it to damp hair before drying to achieve that coveted lift and body.

Texturizing Spray:

A texturizing spray is your go-to product for creating that perfectly tousled, "I woke up like this" look. Spritz it onto dry hair and scrunch for instant beachy waves.

Heat Protectant Serum:

A heat protectant serum is a must when using heat styling tools. It shields the hair from damage while providing a sleek finish.

Finishing Spray:

A lightweight finishing spray is the final touch your clients need to set their hush cut in place. It locks in style without weighing hair down.
Conclusion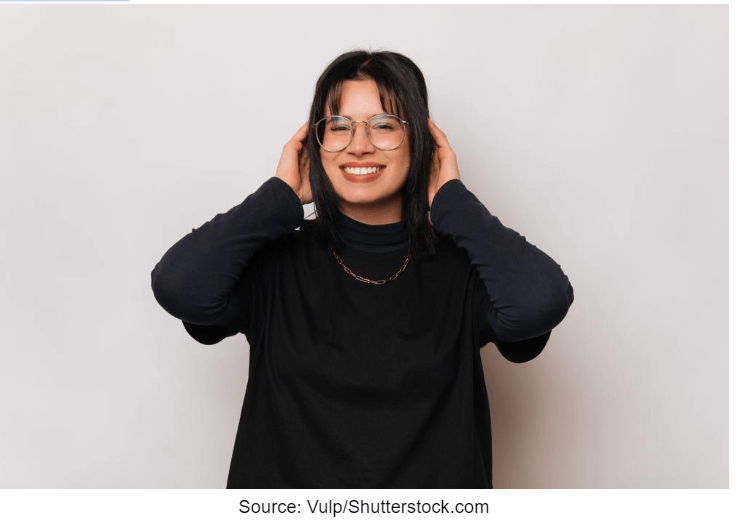 As a stylist, mastering new techniques sets you apart in the industry. If you want to give your clients one of this year's hottest looks, learning how to do a hush cut is essential. Embrace layers, balance style and length and create that lived-in look that's so popular right now. With the right tools, techniques and professional haircare products, you can make your clients feel like celebrities every day.